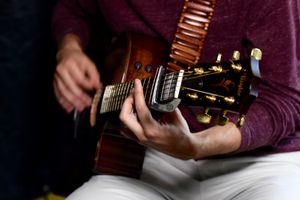 French American Singer/Songwriter
Originally from a 300-people village in the Champagne region of France, Adri moved to Austin Texas, Spain, Argentina, and the Netherlands while growing up.
A self-taught guitarist and songwriter, Adri started teaching himself how to play the acoustic guitar at the age of 8 years old, and has been writing songs on his guitar ever since. Matt Noveskey, Bassist of Blue October & Owner at Orb Studios, describes Adri's talent on the guitar as a unique ability to "make his guitar sing". Catchy, melodic, and rhythmic guitar riffs are often at the origin of his songs.
With 30+ released original songs, Adri's most popular recording is "Ma Belle" (Co-produced by Tim Palmer, English Record Producer), an upbeat singer-songwriter style acoustic song that "feels like summer".
Adri has recently released a series of self-recorded and self-produced original songs in collaboration with Tim Palmer, and is currently working on new releases to come in 2023, as well as an acoustic guitar instrumental soundtrack project to lookout for.
THE STUDIO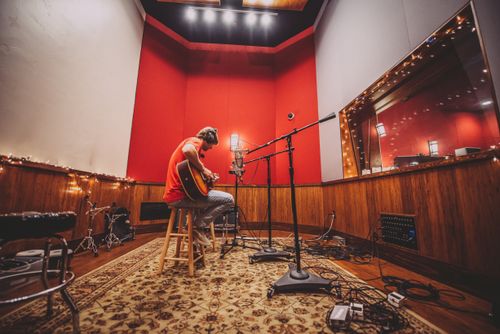 Sync Licensing has never been easier...
A music sync licensing hub located in the Alpes mountains of France. Dedicated to collaborating with music supervisors & creative directors for music sync licensing for visual arts, such as movies, series, advertising, commercials, documentaries, and more. This independent one-stop-shop sync licensing operation provides a personalised, on-demand, quick, and reliable service to make the licensing process as smooth and easy as possible.